Thanks to the no-code interface, Tresio is compatible with every accounting solution worldwide. The prerequisite is that open item lists can be exported.
Open customer and supplier invoices are an excellent indicator for forecasting short-term liquidity. For an up-to-date overview, Tresio places these open invoices on the timeline according to the due date. In this way, potential bottlenecks and opportunities become visible very quickly.
The following options are available for importing invoices into Tresio:
Direct interfaces with accounting and billing solutions such as Run my Accounts, bexio or Smallinvoice – contact us for your desired interface
Uploading the open item list via Excel interface
Linking individual Excel files, each of which will be kept updated
NEW: Google Sheets integration
NEW: Share drive, on which the most recent file is retrieved.
In this article, we look at how open item lists can be automatically imported into Tresio via Sharedrive.
What are the advantages of connecting a share drive to Tresio?
Cloud-based accounting systems with open interfaces are on the rise, but will still be the exception in most companies in 2023.
If this works successfully, Tresio will then automatically recognize all other files and you are ready to set up the no-code automation.
Step 2: Setting up the Sharedrive and release
To link a folder to Tresio, you first need a Sharedrive that can be accessed via a publicly accessible URL.
We recommend using Google Drive . You can set up a private Google profile here, and a business account here.
Tresio is also happy to provide you with the appropriate infrastructure, details below.
Separate folders are required for accounts payable and accounts receivable.
Unlocking the Google Folder is very easy: right qclick and select Get Link.
It is then important that you set unrestricted access to 'Anyone with the link.
Step 3: Link Share-Drive to Tresio
To connect the Share-Drive to Tresio, select 'Management' > 'Integrations' and 'Import Data from URL':
Then enter the URL of the Sharedrive. Click on «Check connection» to check whether the connection can be established:
Warning: ensure a sample file is loaded onto the share drive so that Tresio can check whether the data in the corresponding file can be retrieved!
If you now activate automatic update, you have created an automatic invoice import from your account in Tresio with just a few clicks
!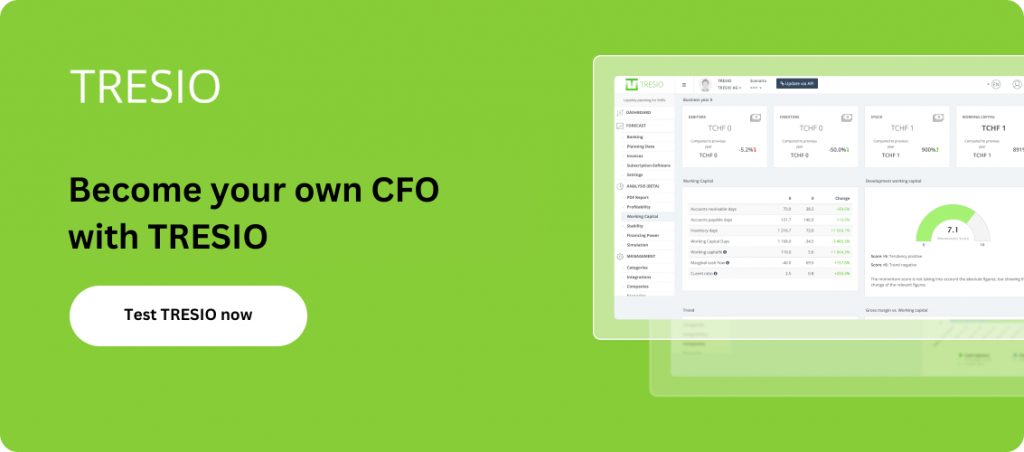 Connect Google Sheet to Tresio
Do you have a Google Sheet that you have already linked to a third party system (e.g. invoicing tool, Zapier or similar) that could provide you with valuable data for Tresio?
In this case, the connection is even simpler:
Open the desired Google Sheet
Click Share; make sure the link is public (read only)
Copy the URL link
Paste the link into Tresio (Integrations / URL Import).
How can Tresio support me in connecting my share drive?
Help setting up the connection, or your file is not recognized:
Contact our support team.
Until now, we have been able to read every Excel file as part of our onboarding service service, this includes complex spreadsheets that contain advanced formatting elements such as graphics, multiple merged cells, etc.
Don't have a suitable cloud infrastructure?
No problem. We are happy to provide you with our own infrastructure, including the required share drives and personal, password-protected access. A KMU PLUS subscription is required for this.