This article was first published in July 2021 and has been continuously revised since then. Last update: December 2022.
The finance teams in SMEs and startups play an often underestimated but increasingly crucial role in the success of the company. Accounting plays a central role in this. It is therefore important to choose the right software.
In Switzerland you are spoiled for choice when choosing the right accounting software. As a provider in the field of liquidity planning (Tresio is compatible with all accounting solutions), we know the system landscape in Switzerland very well and keep our ear close to the ground for any changes. So we sat down and analyzed the following:
What is important to consider when choosing accounting software?
Why is the cloud aspect becoming so important when it comes to accounting solutions for SMEs?
Which cloud-based accounting systems are there for Swiss SMEs and how do they differ?
Accounting software 2023 – Cloud-based applications will become the standard
As with everything in the software sector, there is also a very clear shift to the cloud in accounting and business software. Accounting software in the cloud offers numerous advantages: There are almost no installation, maintenance and repair costs, the system is always up to date and, if the appropriate interfaces are available, can also be ideally integrated into the existing system landscape.
Incidentally, we believe that connectivity via the cloud to third-party systems and solutions will become absolutely central in the coming years and should definitely be taken into consideration, even if the use case is perhaps not yet evident in every situation.
Another, increasingly important aspect that speaks in favor of cloud-based applications is the availability and access to data at any time and from any location – this criteria is becoming increasingly important in times of mobile and location-independent work.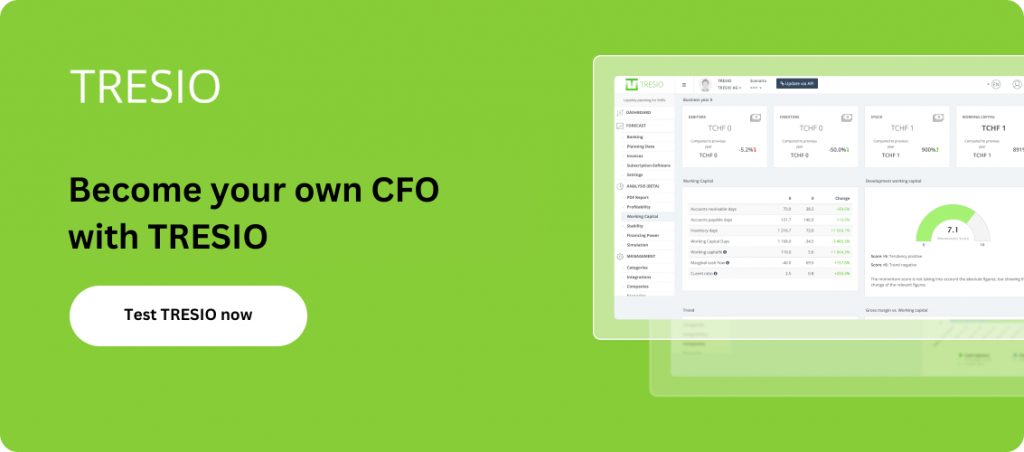 15 fundamental points for comparing accounting software in Switzerland:
The service offered by cloud accounting systems varies greatly, and accordingly the costs are difficult to compare. When comparing accounting software, the following 15 points are a good place to start:
1. Which target group is the software aimed at? Depending on the size, industry and legal form of the company, the requirements will vary greatly, so it is helpful to make an initial assessment here.
2. Foreign currency capable: Do you have a lot of foreign transactions? In that case, it will be important for you to know, how well the software handles foreign currencies, and whether any manual intervention is required.
3. Does the accounting software have an open REST API interface?
It is becoming apparent that finance departments are currently going through an important transformation: the era of mega-systems, that do everything but nothing particularly well, is over; the individual compilation of best-in-class / best-of-breed system landscapes more and more through. It is therefore important that the accounting system, as a central component of the emerging API economy, is accordingly equipped and has open, well-documented interfaces.
4. Does the accounting software offer a bank connection and does it offer a (partly) automated reconciliation function? Depending on how many transactions you post every day, this saves an enormous amount of working time.
5. What options does the software offer in the area of ​​budgeting and liquidity planning, and can appropriate expert software such as Tresio be connected via the interface (see point 3)?
6. Can the chart of accounts be freely defined, or is everything fixed?
7. Is accounts receivable integrated into the accounting software, including dunning?
8. Is accounts payable integrated into the accounting software?
9. Does the accounting software offer payroll accounting or a robust interface to corresponding solutions?
10. Does the accounting software support VAT accounting?
11. If relevant: Does the accounting software offer a module for efficient inventory management?
12. Is a cash flow statement presented in the accounting software? This is an elementary tool for really understanding the course of business in a company – but most systems in Switzerland do not use it because there is no legal obligation.
13. Consolidation: Can individual business units and subsidiaries be consolidated in the accounting software?
14. How easy is it to work with a trustee, for example?
15. Very important point: how easy is it to export the data? Some tools offer beautifully prepared graphics and PDF reports – ultimately completely irrelevant: it is important that any required data can be exported quickly using standard formats (Excel!) and can therefore be processed further as required.
Why do we only focus on cloud-based solutions in our comparison of Swiss accounting software?
Cloud is also becoming more and more popular in the finance departments of local SMEs and will soon become the standard. There are many reasons for this; but perhaps most importantly, is that cloud systems with the appropriate interfaces can be easily connected to one another.
For us as entrepreneurs, this means that when choosing an accounting solution, we should primarily rely on a powerful and modern core solution. Historically, many systems came with an enormous range of capabilities – of which up to 90% will never have been used for many companies, but they still had to be paid for. Thanks to the emerging API economy (which we are in the middle of developing!), you can link individual system, landscapes and ensure you are always connecting the components that result in the optimum performance. The magic words to look out for when choosing is REST API.
So, let's say you get powerful accounting software (mandatory!), supplement it with a best-in-class expense tool such as yokoy (which does exactly what I want – and not a mediocre, bundled solution), a efficient credit card billing company with reasonable prices like Stripe, and a planning tool like TRESIO, which consolidates and evaluates all the data and immediately incorporates it into operational planning.
For modern and efficient financial management, it is essential that we use an accounting solution that communicates with the other system components and has an open API interface that allows additional components to be integrated at any time and with little effort.
There is perhaps one point that still needs to be clarified, since we are frequently referring to open systems here: open and cloud-based does not mean that the data is lying around somewhere on the Internet. 'Open' instead refers to solutions with publicly documented Interfaces that can be used to easily connect third-party systems. Normally, the data is even better protected than with a local solution, since specialists take care of the backup every day (and not Marcel from the finance department, who also only does it every Friday. No offense, Marcel).
Accounting software Switzerland 2023: The complete comparison table
Download the complete Switzerland 2023 accounting software comparison table now for free:
Accounting tools_comparison_2023 Download
How come's there's no prices on the table?
Price comparisons between individual accounting software solutions is extremely difficult, since we are figuratively comparing apples and oranges here: the scope for the tools can vary wildly. For a comprehensive and meaningful price comparison, we recommend creating a corresponding list of requirements and narrowing the comparison to software solutions that fit this profile.
The above list was created to be as comprehensive as possible, to the best of our knowledge and understanding, and is continuously updated. Please let us know of any discrepancies or corrections.
Bexio: the undisputed number 1 for Swiss SMEs
With more than 50,000 users, Bexio is the undisputed market leader in the small and medium segments of SMEs and is extremely popular with fast-growing companies and start-ups. A large number of third-party applications (including TRESIO) can be integrated via the constantly growing marketplace. This means that BEXIO comes closest to our own vision of an individual, fully integrated system landscape with best-in-class providers.
The API interface is well documented, which makes it easy to connect your own systems and tools. Unfortunately, the interface is not yet 100% complete in all areas. For example, the export of balance sheet and income statement data is only possible indirectly, data from the payroll software cannot be exported at all.
There are separate interfaces to the most important Swiss banks, and since the summer of 2022, BEXIO has also relied on bLINK from SIX: in the long term, this standard is intended to replace the in-house interfaces, which are very complex to maintain.
Who is bexio suitable for?
Even if there are certain limitations, we are convinced by Bexio's overall package and strong focus on creating an ecosystem. Bexio accounting software is therefore our clear favorite for innovative companies that need a flexible, cost-effective and scalable solution, and who want to put together their best-in-class system landscape individually.
Register via this link and benefit from 30% in the first year!
Run my Accounts : the all-inclusive administration package
Run my Accounts (RMA) was already offering bookkeeping in the cloud when hardly anyone in this country could imagine anything like it. RMA does not see itself primarily as a provider of technical solutions, but above all as an outsourcing partner. This means that the bookkeeping is usually done in full by RMA employees – which in many cases makes sense from the point of view of a full cost calculation.
The API infrastructure is convincing and very flexible.
As of December 1, 2021, Run my Accounts was taken over by the Austrian Infoniqa Group. Infoniqa, in turn, belongs to a Berlin private equity fund. We are excited to see what impact this consolidation will have on the future innovative power of Run my Accounts.
Who is Run my Accounts suitable for?
Run my Accounts accounting software is an exciting solution for companies that do not want the complications of managing their own accounting, and do not need a fully integrated ERP system.
Proffix: solid solution for SMEs
Proffix has proven itself as a reliable software provider for many years and today has around 4,000 Swiss SMEs among its customers.
With the facelift and launch of Proffix PX5, the provider has also heralded a change in strategy: In the future, Proffix wants to focus more on its core competence, a powerful accounting software for the Swiss medium-sized company. This is to be supplemented by third-party applications. These can be connected using powerful REST API (partially subject to a fee!) – the signs of the times have been recognized. Bank accounts can be connected via Ebics.
Proffix helps companies to think more digitally and gradually create the path to a paperless office.
For whom is Proffix PX5 suitable?
The accounting software Proffix is ​​very popular with companies from the trade and service sector, thanks to a strong goods management system and powerful tools for recording maintenance services.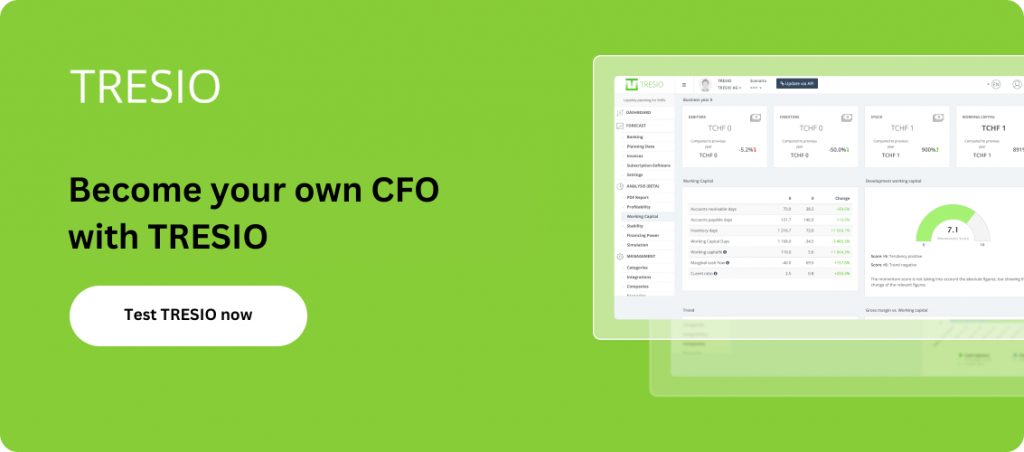 Atlanto: the newcomer from St. Gallen
Atlanto is an ERP solution that offers various solutions for accounting. This is a joint project between Helvetia Versicherung and Proffix.
Thanks to this platform sharing, a completely new solution did not have to be created from scratch, but relies on proven technology that is further enhanced for specific customer needs. This has advantages (the product could be brought to market very quickly), but it may also limit further developments in the future, which remains to be seen. Launched in 2021, the company claims it currently has just over 1,000 users.
We've heard good things from trustee circles and we're excited to see how the product will develop over the coming years.
There is a REST API, but it is not publicly available and there are currently no accounting-related third-party connections listed on the app marketplace. Bank connection is possible thanks to Ebics with all major Swiss banks.
Klara : The all-in-one solution from Swiss Post
The accounting module from KLARA is part of a comprehensive overall solution for small businesses that tries to cover many aspects, from the cash register system to its own online shop system to the digital mailbox. KLARA's top priority is to simplify everyday office life in SMEs. Accordingly, the entire system is consistently designed for processes and works very strongly on the basis of widgets. You might like that – but it can also be quite cumbersome, for example, a relatively large number of clicks are necessary for a simple booking.
The accounting module itself is currently still quite limited: for example, only CH IBAN accounts can be added, which leaves out the neonbanks popular with startups, such as Revolut. In addition, the possibility of adjusting the account framework is completely missing, which is particularly annoying in category 6000 / other expenses: everything from marketing expenses to rent to postage expenses is booked under the same account number. Instead, "tags" are used, which are assigned to the respective bookings, which can quickly become very confusing if used regularly.
Except for the widgets supported by KLARA, third-party systems cannot be connected, and data export based on Excel is also not possible. Like Bexio, KLARA relies on bLINK to connect banks.
KLARA was free until the end of 2022 and claims to have served more than 30,000 users in Switzerland with this model. It remains to be seen how many of these users can effectively be retained by switching to the chargeable (and relatively expensive for the scope of services!) packages.
Who is the KLARA accounting software suitable for?
The accounting software KLARA is suitable for small companies with low accounting complexity.
Accounto : Digitization partner for trustees
Accounto was originally conceived as a platform for Trusteesto work efficiently with their clients. In the meantime, this idea has been abandoned and the software has been marketed as a stand-alone product for SMEs.
Now, however, Trustees seem to be in focus again: Accounto promises to completely digitize their end-to-end processes.
Who is Accounto suitable for?
Accounto is aimed at fiduciaries with digitization requirements. According to their own statements, they have recently said goodbye to direct customer business.
Swiss21 : the introductory package to the world of Abacus
Swiss21 is Swiss software company Abucus' answer to bexio, and claims to have more than 30,000 users. The basic version is free, provided you retain a certain number of customers and transactions. The application covers all the important aspects of a modern and reliable accounting solution and comes with a fresh design. What we like, in particular, is that around 70 banks can be connected.
Biggest downside at Swiss21: The cloud concept is not finished and extensions are only available from their parent company Abacus. The interface is explicitly not open to third-party applications. Unfortunately, the solution misses the opportunity to do justice to one of the most important aspects of today's financial set-ups.
Who is Swiss21 suitable for?
Swiss21 appeals to young companies that are just starting out and need a modern, powerful accounting solution without frills, don't want to spend money on it and who don't value integration with systems outside the Abacus universe.
CashCtrl
CashCtrl is one of the few Swiss solutions that was built without external investors – and has been asserting itself on the Swiss market for more than 10 years. Kudos for that!
It is a small but adequate solution, that is already being used by almost 10,000 users and can do a surprising number of things for the price. The software is particularly popular for bookkeeping in clubs.
The basic version is free of charge. What we are missing are the connections to banks. The API interface is essentially open, and allows certain imports and exports – however, as far as we know, there are currently no third-party applications with standard interfaces that can be easily integrated.
The user interface is very simple and tabular, with no frills. The solution makes a robust impression and new users should find their way around quickly.
For whom is CashCtrl suitable?
The CashCtrl accounting software is suitable for SMEs and associations that are looking for a powerful accounting solution at a fair price and place less value on a stylish user interface.
Abacus – the gold standard for Swiss companies with a budget
Eastern Swiss software company Abacus has been established in the Swiss SME and fiduciary landscape for decades and is something of the local gold standard.
An estimated 50,000 Swiss companies rely on business software. The range of functions can be expanded and put together in a modular way.
What you need to know: The parent company Abacus Research does not sell the software itself, but exclusively through third-party partners. The extent to which the software can be adapted, individualized and expanded depends to a large extent on the openness of the Abacus partner, and there is a good chance that, once you are committed, a large part of the future system landscape will come from Abacus. It has its own banking infrastructure, which can be used to connect more than 70 Swiss banks.
For a long time, Abacus developed everything itself as a matter of principle. Third-party applications such as TRESIO can be easily connected via Abaweb and FTP files. Rumor has it that a REST API will be launched with the Abacus Version 2023, including a marketplace for third-party applications – that would be tantamount to a small revolution and a strong signal for the still rather closed Swiss software market. However, nothing has been officially confirmed from Abtwil.
Who is Abacus suitable for?
First and foremost, Abacus needs a budget: in addition to the annual license fees, there are implementation and customization costs. "Small" work such as the activation of additional interfaces or adjustments to reports, which are often a free part of the service with cloud providers, quickly add up to several thousand francs at Abacus.
However, if you have the appropriate company size and financial resources, you can hardly go wrong with Abacus.
Infoniqa (formerly Sage 50)
Sage is a trusted brand, serving around 2 million customers worldwide. In the Swiss version, the product interface has recently gotten a bit old. In spring 2021, the Swiss business was rumored to have been sold for around CHF 100 million to the Austrian Infoniqa Group, which in turn belongs to the Berlin private equity company Elvaston.
We are curious to see whether and what effects the new ownership will have on the product and price strategy in the coming years.
With the new ownership, the license contracts with Sage will also expire in the coming years; a new platform from Infoniqa is to replace them, and in the future the supplementary service offer from Run my Accounts will probably also play a more important role.
So there is currently no time for cloud experiments. Starting with Infoniqa 50, however, data can be easily exchanged with third-party systems such as TRESIO via FTP file servers.
For whom are Infoniqa's solutions suitable?
Thanks to the Sage ancestry, Infoniqa is mainly used by larger companies with complex operational processes. With the starter version, the company is also courting smaller customers.
Comatic – the stable and reliable solution
Comatic is powerful business software that is used in around 5,000 Swiss SMEs. The design is kept simple and operation is intuitive. There are various extensions, such as a sales and logistics module. Originally, it was a locally hosted software, which has also been offered as a cloud version for several years. The purely browser-based web version currently comes with a few restrictions. Connections to third-party applications and banks via a REST API are planned.
Comatic is based (like many other systems) on an SQL database. At Comatic, this is designed in such a way that experienced users can query almost all data and export it quickly. If the relevant knowledge is lacking in-house, the support team will be happy to set up the relevant queries.
For whom is Comatic suitable?
The accounting software Comatic is suitable for SMEs that rely on a proven solution that runs reliably. Thanks to the logistics module, we see them used relatively often by retailers and logisticians.
Buchhaltungs (Accounting) Butler
Buchhaltungsbutler is actually cloud software from Germany and has a total of around 10,000 medium-sized companies among its customers. According to reports, however, almost a quarter of them come from Switzerland – and the provider has earned its place in the list. The tool is simply designed and clear.
We are very happy with Buchhaltungsbutler's API interface, which is perfectly documented and makes many things possible. Here, the vast majority of Swiss providers can learn a great deal from Buchhaltungsbutler in terms of possibilities! There is also an app marketplace, but its offerings are primarily aimed at regular German customers.
Swiss bank accounts can currently be exported only to a very limited extent via Fintec systems using the screen scraping process.
For whom is the Buchhaltungsbutler in Switzerland suitable?
Buchhaltungsbutler (Switzerland) is ideal for German companies that have a Swiss branch and for Swiss companies that do a large part of their business activities in Germany.
Xero
The Australian software company Xero is one of the largest cloud accounting software providers in the world with over 2 million customers. Hundreds of third-party connections and systems can be connected via the Xero Marketplace.
Swiss peculiarities are not taken into account at Xero, neither in the payroll accounting nor in the connected banks. Of all the systems examined, Xero has by far the best REST API interface.
Who is Xero (in Switzerland) suitable for?
Xero makes sense for Swiss companies, especially if they are on the move globally and work with subsidiaries / branches abroad, or for foreign companies that are already using Xero and also want to map their Swiss company in it.